What is Axie Infinity?
Axie Infinity is a blockchain-based game with a few twists and adjustments inspired by the massively popular Pokémon game series. Breeding, raising, and battling cute creatures is the focus of Axie Infinity. It's a great example of how the gaming and cryptocurrency worlds can coexist.
Axie Infinity is a play-to-earn game that rewards players. There are animated characters called Axies, which players treat as pets. PVP battles, as well as breeding Axies, selling them on the Marketplace, and collecting rare Axies, are all great ways to earn. Smooth Love Potions are required to breed Axies. SLPs, just like all other cryptocurrency, are highly volatile.
AXS tokens can be earned by playing the game. This results in a Ready Player One-style quest in which players can gain access to a part of the universe. Players are rewarded for their talent and effort rather than their winnings.
Since the Axies themselves are a currency, players can breed creatures and trade or sell them, either for other crypto or real-world money. As a result, many gamers have turned it into a second job, using their in-game tokens to fund their rent and other expenses.
What Are AXS and SLP?
There are two main tokens used in the Axie Infinity ecosystem: Axie Infinity Shards (AXS) and Smooth Love Potions (formerly Small Love Potion) (SLP). As the platform's native governance token, AXS holders form part of Axie's decentralized organization and can help shape the development of the platform — such as by deciding how treasury funds should be spent or how the ecosystem fund is allocated. SLP, on the other hand, is earned by playing the game and can be used to breed new Axies.
Both AXS and SLP are ERC-20 tokens tradeable on the Ethereum network.
Axie Infinity conducted the final phase of its token sale on the Binance Launchpad, raising a total of $2.97 million. It is being developed by a technology-focused game studio, Sky Mavis, which is led by accomplished entrepreneur and engineer, Trung Nguyen, experienced business developer, Aleksander Larsen (COO), and Viet Anh Ho — Sky Mavis' CTO and a skilled engineer who previously held roles at Google and PayPal.
Play-to-Earn: How Does it Work?
Axie Infinity has helped to define a new game genre, known as play-to-earn since it allows users to earn an income in the form AXS, SLP, and items just from playing the game.
New players will need to either buy (or borrow) a minimum of three Axies to begin playing. As of writing, the cheapest available Axies cost somewhere between $70 to $250 a pop. Whereas, Axies with any sort of desirable body parts, abilities, or skills will likely cost significantly more. This can pose a significant barrier to entry for new players.
What Is A Scholarship In Axie Infinity?
In Axie Infinity, you'll earn Smooth Love Potion (SLP) tokens that you can exchange for ETH — then you can exchange it into your local currency. However, to play Axie Infinity, you'll need to spend a considerable amount of money.
You'll need, at least, three Axies to play Axie Infinity. Each Axie (on average) costs $300 or around IDR 4.3 million for the cheapest ones. In total, you'll need to spend at least IDR 12 million!
But no worries though, if you don't have the money to play Axie Infinity, the game also has a Scholarship program. So, what is Axie Infinity Scholarship? Find out more about it in this article.
Axie Infinity Scholarship is a program that facilitates players who don't have assets to play. These players will be loaned Axies by the Managers, players who have numerous Axies but lack the time to play every single one of them.
The managers will lend three of their surplus Axies to selected scholarship awardees. The SLP income will later then shared between the Managers and the awardees (based on the agreement between them).
Usually, the income will be shared 60/40 — 60% for the Manager, and 40% for the scholarship awardee. However, it also depends on the agreement between both parties. It's possible to see a 50/50 share.
What an Axie manager gives scholars:
3 Axies to be lent out to start playing
Education on the ins and outs of Axie Infinity
Steps on how to earn more SLP
Support within the Axie community
Firstly, you will need to create a Ronin account for the scholar. Go to your Ronin account and create and choose an input name that's similar to the Metamask account name. Go back to the Axie Infinity marketplace and make sure that your main account is logged off. The main account that's selected should be the Metamask and Ronin wallet of the scholar. Click "Log in" and then choose "Log in with Ronin". You will have to approve the sign-in. After these necessary steps, you have successfully created an account for your scholar to use!
To transfer an Axie to a scholar account, you will choose from your current Axie lineup. Click on "Gift" to start. Input the ronin address of the scholar and finalize the selection by clicking on "Gift" again. A pop-up card should appear to confirm the transaction. Click away and you will see the Axie gifted to your scholar. Take note that if you've leveled up your Axie, gifting it will reset it to level 1.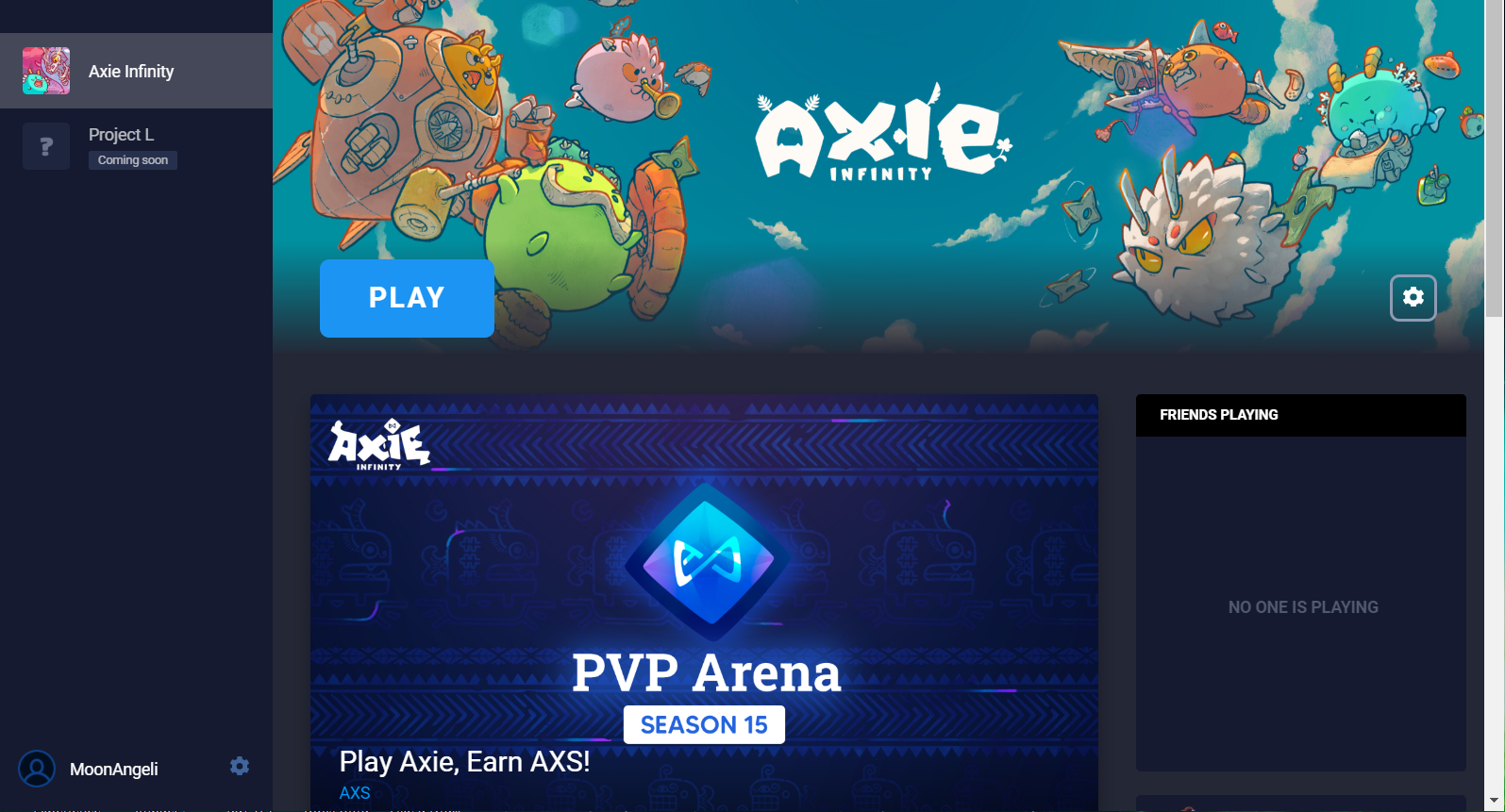 The transfer of your account is not an actual direct transfer with all your information. You just give access without exposing your important keys. To do this, save a photo of the QR code on your dashboard and send it to your scholar. The QR code is for scholars who play on mobile. For scholars that play on PC, you will have to give your account credentials such as email and password. Make sure that you keep the account secure and give these credentials to a trusted scholar or an experienced scholar. Don't worry about giving away account details as they will not have access to the important keys or control of the other accounts.
To monitor your scholars, make sure that the Ronin and Metamask accounts have the same name. This is especially useful if you're collecting earnings and it will also avoid confusion with names. You may opt to use scholar tracker tools to track Small Love Potion earnings.
For more information, you can join the official discord to get more information about how an Axie Infinity Scholarship works and to find managers and scholars in need.
How to claim SLP from Axie Infinity to Ronin Wallet?

After earning SLP from the game, you'll be able to claim it manually every 14 days.

1. Log in to your Axie Infinity account and connect your Ronin Wallet. Click [Claim Tokens] from the menu to see the amount of SLP you can claim and when you'll be able to do it. Then, click [Claim SLP] to transfer the SLP to your Ronin Wallet.

2. Go back to your Axie Infinity account dashboard and make sure your Ronin Wallet is connected. Click [Claim Tokens] – [Claim SLP]. You will see the claimed SLP in your Ronin Wallet.

3. If you want to sell the SLP, you can transfer it to your MetaMask or another Ethereum wallet using the Roning Bridge. Alternatively, you can send the SLP directly to your Binance Ronin Wallet through the RON network. This will save you some money as you can avoid paying ether (ETH) gas fees.

Note that you can also trade your SLP for other cryptocurrencies using the Katana decentralized exchange. As of writing, the swap function supports AXS, WETH, USDC, and SLP.

Related Ad